Recruiting Process Impacts Brand Impression and Customer Loyalty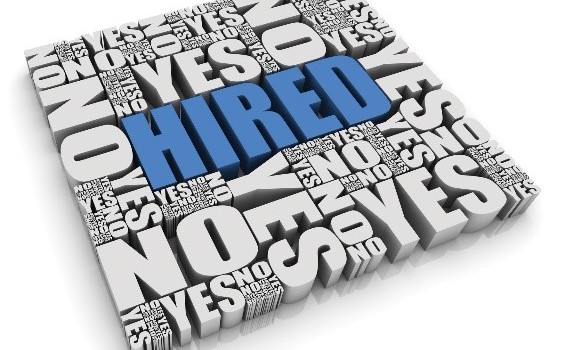 Last year, I was engaged in a pursuit to find a job that would provide me with challenge, creativity, engagement and work-life balance.  As it turned out I was invited to a number of interviews, some that went on for months which included three and four meetings with various hiring committees.
While some recruiters were conscientious and communicated next steps in the process, others did not bother to advise me of outcomes after the second and often third face-to-face interviews.  Some of my colleagues who have had the same experiences completed their online testing believing that they were on the final lapse of the race; only to never hear from the Recruiter again and having to make contact for an update.
When asked for test results, feedback on interviews and suggestions for improvement in their job search, they were often told that they did well with no suggestions provided.  Often these Recruiters avoid in-person feedback and sends out the standard informal response of "thank you for your interest…"
While I am aware of HR practices that may instill caution, it is clear that many Recruiters do not have the confidence to provide positive and constructive feedback to candidates.
A recent StartWire survey of 2000+ job seekers asked how a company's application process affected their view of the brand. Their results confirms the impact that an inefficient, time-consuming process has upon the candidate's opinion as a consumer:
77% said theythink less of companies that don't respond to job applicants
72% would bedeterred from recommending or speaking positively online about the company
58% said they'd eventhink twice about buying a company's products or services if they don't ever hear back after submitting an application
By contrast, research conducted earlier in the year by internal communications agency Tribe Inc. reveals that almost 90% of candidates who were 'treated with courtesy and even a personal touch' would encourage others to join that company in the future.
– See more at: http://www.mysteryapplicant.com/2012/12/03/could-your-recruitment-strategy-be-damaging-your-consumer-brand/#sthash.CXd922oC.dpuf
My experiences has led me to agree with Mike Hill, Recruiter, who published an article on LinkedIn reminding employers who has a client base in retail to recognize that their brand impacts on every area of their business.  Candidates are potential customers as well as potential star employees either now or in the future. Even if, ultimately, that candidate is never employed or buys a product from the company the implications are far reaching.
Reputation will be everything, yet still Recruiters fail at the basics- setting the right expectations and not over promising on things they can't deliver, being a trusted advisor and adding value via a comprehensive insight into the client company, role and recruitment process, communicating and updating when they say they will and paying a candidate the general respect they deserve when going through what can be a stressful process
https://www.linkedin.com/pulse/article/20140828161657-12909785-if-the-candidate-is-king-why-are-they-paupers-in-the-process
In a networking event hosted by HRPAP earlier this year, dissatisfaction with recruitment process was voiced by many candidates.  As HR professionals, the impression of HR practices in many organizations is causing concern not only for them but for applicants as a whole.
I encourage HR Managers to review their practices in 2015 and to insist on a consistent process for candidates who have been selected for a telephone interviews and final interviews.  For candidates who have not been selected for the job, ensure that they received the appropriate communication, preferably in person and in writing.  If they were selected for your top five, the least expected is that they are deserving to be kept in your talent pool without having to go through the hurdle the next time.
Recruiters spend too much time doing the same thing over and over expecting different results.  Applicant Tracking System and Talent Management can be used in more efficient ways to save time and increase effectiveness.
In a "too much work, not enough time" workplace, Recruiters need to be mindful of how the recruitment experience makes a lasting impression and can have significant impact to their organization's reputation and customer loyalty.
As a result of my experiences, we are committed to timely communication and follow-up with each of our candidates providing a respectful and positive recruitment experience, as well as building and fostering lasting relationships for all of our clients.
---